About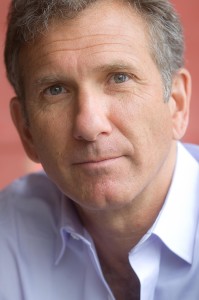 Carl Hoffman is the author of the critically acclaimed books "Savage Harvest: A Tale of Cannibals, Colonialism and Michael Rockefeller's Tragic Quest for Primitive Art," "The Lunatic Express: Discovering the World Via Its Most Dangerous Buses, Boats, Trains and Planes" and "Hunting Warbirds: The Obsessive Quest for the Lost Airplanes of World War II."
Savage Harvest debuted on the New York Times bestseller list and was chosen a New York Times "editor's pick." Amazon named it the best non-fiction book of 2014, the Washington Post one of its 50 "notable" non-fiction books of the year and it is a finalist for an Edgar Award from the Mystery Writer's of America. To untangle what happened to the son of New York Governor Nelson Rockefeller, who vanished in 1961, he learned to speak Indonesian and lived in a remote village amidst 10,000 square miles of road-less swamp with a tribe of former headhunters and cannibals on the southwest coast of New Guinea.
The Lunatic Express was named one of the ten best books of 2010 by the Wall Street Journal and was a New York Times summer reading pick. To report Lunatic, he traveled 50,000 miles around the world on its most dangerous conveyances, including by bus across Afghanistan and through the Gobi desert on a 20-ton propane truck.
A contributing editor at National Geographic Traveler and a former contributing editor for Wired, Hoffman has traveled to more than 75 countries on assignment for Outside; Smithsonian; National Geographic Adventure; ESPN, the Magazine; Wired; Men's Journal; Popular Mechanics and many other publications.
He has spoken widely about the risks and rewards of traveling deeply into the furthest corners of the world to audiences through a variety of venues and mediums including the Dallas Museum of Art, the Columbus Museum of Art, the National Geographic Society, The Explorer's Club, eg Conference, CBS Sunday Morning television news show and all of the major NPR shows, including Diane Rehm, Fresh Air and Weekend Edition.
Hoffman has won five Lowell Thomas Awards from the Society of American Travel Writers Foundation and two North American Travel Journalism Awards. He is a native of Washington, D.C. and the father of three.